Feels like just few weeks ago we had to get used to dating things with "2015", but the year 2015 is already over. It's a new year upon us, 2016. What marvelous events will take place? What future trends we'll discover?
Here are some of my predictions for the next year. You heard them here first, y'all!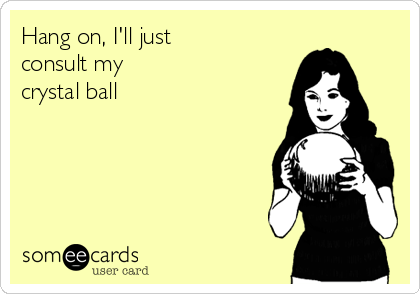 Personal Finance and Little Money:
- More and more people will go into debt. Because we never learn.
- Real estate prices in major Canadian metros will continue to go up. While technically prohibited, lifelong mortgages loophole will be invented to allow young people to experience the joy of home ownership by buying a moderately used garden shed for just under $1M. Real estate agents will continue pressuring young people into buying by using "BUY NOW OR BE FOREVER LEFT BEHIND" bullying tactic. It will continue to work wonders.
- Student debt will go even higher allowing anybody to pursue higher education without thinking too much whether or not they'll have a good return on investment in a form of well-paying career later on. Your next Starbucks coffee might be made by somebody with PhD in History of Animal Advocacy.